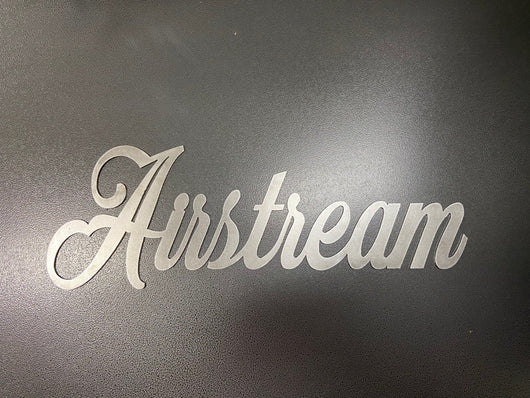 Airstream Metal art
Regular price $55.00 Sale
20" x 7"
"Airstream" sign
If you would like this sign to say the name of your Airstream, please put the name in the personalization section.
THIS DOES NOT INCLUDE THE SCREEN PROTECTOR!
IF YOU WANT US TO POWDER COAT IT A SOLID COLOR, OR IF YOU WANT US TO USE A STRONG POWDER CLEAR COAT FINISH, PLEASE LEAVE A NOTE OF THE COLOR YOU WOULD LIKE IN THE PERSONALIZATION SECTION.
IF YOU WOULD LIKE A CUSTOM SIZE PLEASE SEND A PRIVATE MESSAGE TO ME WITH THE SIZE YOU WANT AND I WILL BE HAPPY TO CREATE A CUSTOM LISTING FOR YOU.